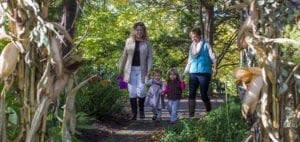 Bring the family to Brandywine Valley this Fall for a fun getaway where arts, gardens and history come alive. Where you can fly over the countryside in a helicopter, ride a hay wagon along the river or climb into a treehouse. There is a surprise around every corner to delight children of all ages.
---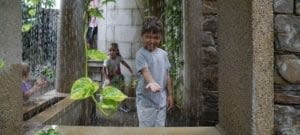 The magnificent du Pont estates known for history, art, culture and gardens are also full of fun adventures for the whole family. Longwood Gardens is the ideal place for family fun. Longwood Gardens' Children's Garden is a horticultural wonderland where young visitors will encounter an imaginative group of one-of-a-kind, handcrafted garden elements. This spacious garden is designed to provide a safe, engaging area where children will be surrounded by plants and discover the joys of being in a garden. Families will also delight in Longwood's three remarkable tree houses, each with unique characteristics and unforgettable garden views.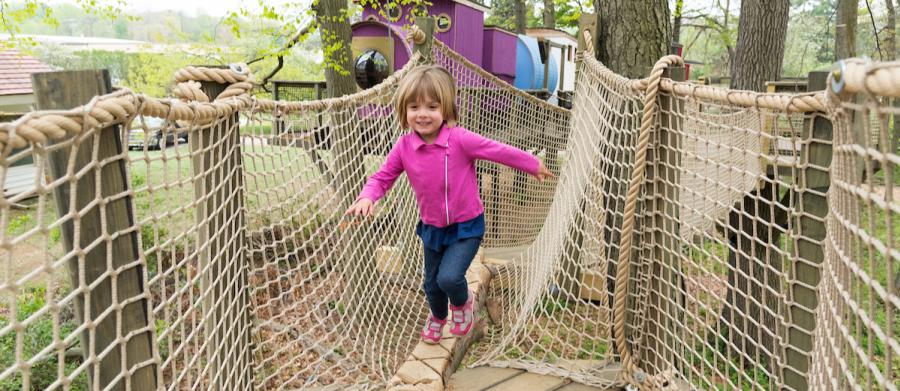 And explore Treehouse World for even more of these whimsical creations. This unique, family adventure park features custom built treehouses and entertainment galore. Think ziplining, archery tag and a bungy trampoline! Coming up on October 19 check out Treehouse World's Fall Festival 2019. Treehouses, pumpkin painting, face painting, adventure activities, carnival games, tree climbing, contests, prizes and food.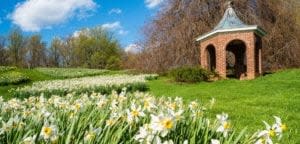 Winterthur Museum, Garden & Library offers the indoor "Touch It" room – where children can immerse themselves in early American life, by trying out objects commonly found in kitchens, parlors and stores of long ago. While the Enchanted Woods, a unique three-acre outdoor children's garden canopied by majestic oak trees is an outdoor wonderland. Enjoy Tram rides and picnics on the grounds of this magnificent estate.
Across from Winterthur is the Delaware Museum of Natural History full of life-sized dinosaurs, an African watering hole, one of the country's largest collections of eggs and shells. A nature trail and butterfly garden are outdoor assets of this unique museum.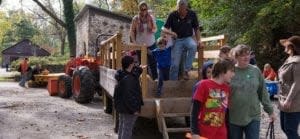 Hagley Museum and Library features many events for the entire family. Wednesday "Bike and Hike" evenings in the summer allow families to stroll or cycle along the Brandywine. Saturday October Hayrides welcome visitors to view the spectacular fall foliage throughout the Powder Yard.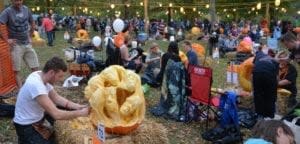 Fall isn't complete without jack o' lanterns! Each year at the Great Pumpkin Carve of Chadds Ford, over 70 local carvers gather to sculpt, saw and chisel giant pumpkins (some weighing up to 400 pounds!) In addition to the pumpkin patch, there is a giant 'kid friendly' Haunted Trail, hayrides and live music. Food and Fall treats are offered by area eateries along with local craft beer and wine.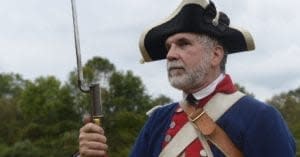 Spend an entire day steeped in history beginning at the Brandywine Battlefield, site of the largest single day battle of the American War for Independence. Then stop at Valley Forge National Historic Park site of the 1777-1778-winter encampment of the Continental Army. A trip to nearby Philadelphia for the new Museum of the American Revolution and National Constitution Center will complete the historic narrative. These sites commemorate the sacrifices and perseverance of the Revolutionary war generation and the birth of the nation.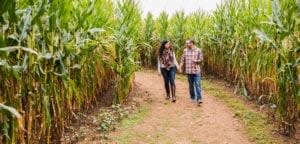 Hurricane Hill Farm is putting together another amazing Fall season. Venture through our corn mazes, take a hayride out the pumpkin patch, and launch ears of corn from our corn cannon! Stop out for a family fun day on the farm.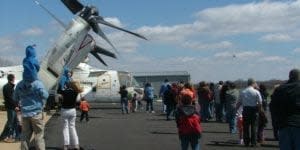 One of Chester County's favorite family attractions is the American Helicopter Museum. Kids can climb aboard helicopters of all kinds for a truly unique hands-on experience in a safe family environment. For a special treat, schedule a family helicopter ride for a birds-eye-view of the beautiful Brandywine Valley countryside. On October 26 American Helicopter Museum is having their new event, Haunted Helicopters. Visitors will see helicopters piloted by skeletons and overtaken by spiders. Volunteers will be in costumes at treat stations throughout the museum for trick-or-treaters. One helicopter will even offer a slightly spooky walk-through experience!
Book a family getaway today at BrandywineValley.com