Treat yourself to these tame Halloween adventures:


Chester County History Center's Plagues and Pestilence: A Walking Tour - select dates in September and October
West Chester wasn't always a fun place to be. In the 1800s West Chester suffered from diseases like cholera, diphtheria, rabies, and smallpox. Locals were struck with fear, especially those with small children. This creepy but educational tour will explore how the diseases impacted families, and how they were able to overcome these troubling times. And Chilling West Chester: A Dark History Walking Tour - select dates October and November. Discover the true stories of West Chester's checkered past full of mischief and mayhem!
Chaddsford Winery Adult Trick or Treats - Saturday & Sundays, September 30 - October 29
Grab your costume and head to Chaddsford Winery for the wildly popular, Adult Trick or Treat. Enjoy trick or treating for wine and seasonal snacks along with winery tours. New this year: They're bringing fearful delights with a Twisted Fairy Tales theme and later, Twilight Tour at 5pm! Costumes are encouraged, and fun is guaranteed. 
---


Winterthur's Tailgate Tour: Ghosts in the Garden, October 13th
*Ghosts in the garden! Join Collin Hadsell, horticulturist, for a spooky stroll, lingering at a picturesque spot for light refreshments. 
The Great Pumpkin Carve - October 19, 20, 21
This widely popular three day event is sure to get you into the Halloween Spirit.  Every year over 70 giant pumpkins are carved by local artists. Thursday watch the gourds turn into jack-o-lanterns by the carvers and then lit. Thursday & Friday they will be list and displayed. All three nights enjoy a 'kid friendly' Haunted Trail, raffle prizes and live music from "Kenny & Friends".  Food, local craft beer and wine are available for purchase.   Dates: Thursday, October 19, 4pm to 9pm Friday, October 20, 4pm to 9pm Saturday, October 21, 3pm to 9pm
---

Haunted Helicopters at the American Helicopter Museum, October 28
Join the American Helicopter Museum & Education Center for an evening of fun activities on Saturday, October 28, 6-8 p.m. Treats galore, interesting activities, kids' movies, and scary music await visitors during the museum's annual Haunted Helicopters. Come in costume and celebrate Halloween in one of the most unique venues around!
Nemours Halloween Event - October 28 & 29
Nemours decks out in silly, spooky decorations at this charming event for the young and young at heart! Enjoy trick-or-treating for prizes, fun activities, a food truck and music. Family-friendly costumes are encouraged.
West Chester Railroad Road Halloween Special - October 28 & 29
Enjoy a family friendly Halloween treat on the tracks of the West Chester Railroad! Dress up in your favorite costume and take a trip through the beautiful Chester Creek Valley in all of its Fall splendor! During your 20 minute stop at the historic Glen Mills station, passengers can disembark and explore the historic station and picnic grove. Oh yea, and you can't forget about the treats! Passengers can collect a few treats while on the train ride.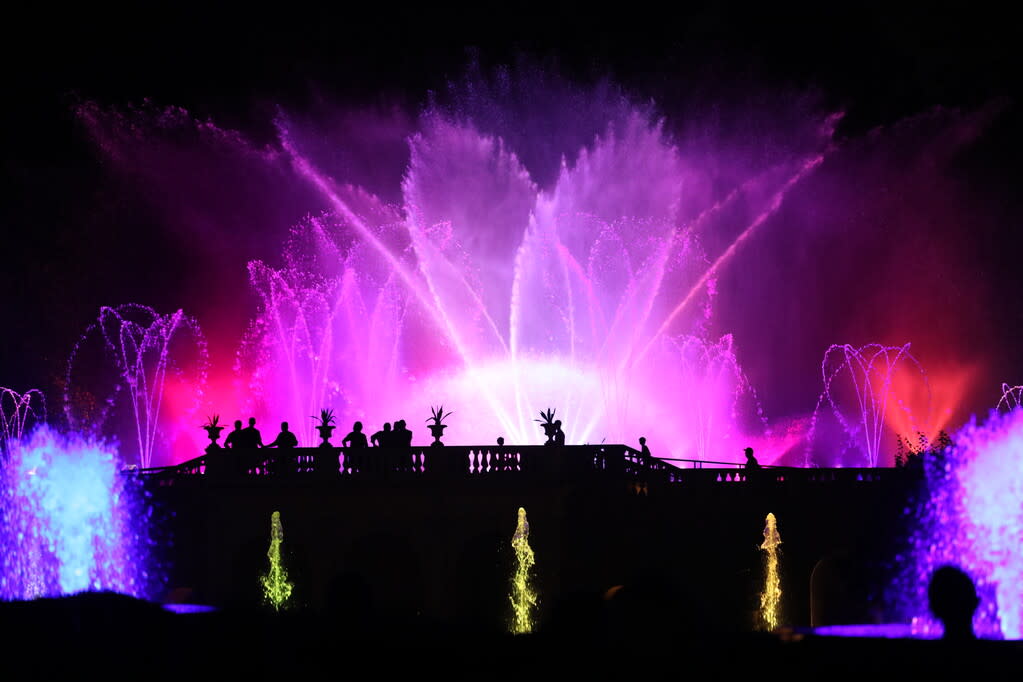 It's a spooky good time as Longwood Gardens closes out the season of Illuminated Fountain Performances with Halloween Magic. Dance along to favorites like Werewolves of London, Ghostbusters and Superstition – it's going to be a Thriller!  Book accommodations including untimed tickets to Longwood Gardens.
Every Friday, Saturday, and Sunday starting September 23 thru November 4. Pennhurst Asylum Haunted…
Created by the owners of renowned Bates Motel Haunted Attraction, Bates Motel Escape Room lets you…
Coming October 21st - Paranormal investigators have found different "hot spots" of activity located…