Situated along the beautiful Brandywine River is the Brandywine Museum of Art. It is known for its outstanding collection of American illustration, still life and landscape painting as well as an unparalleled collection of works by three generations of the Wyeth family of artists.
---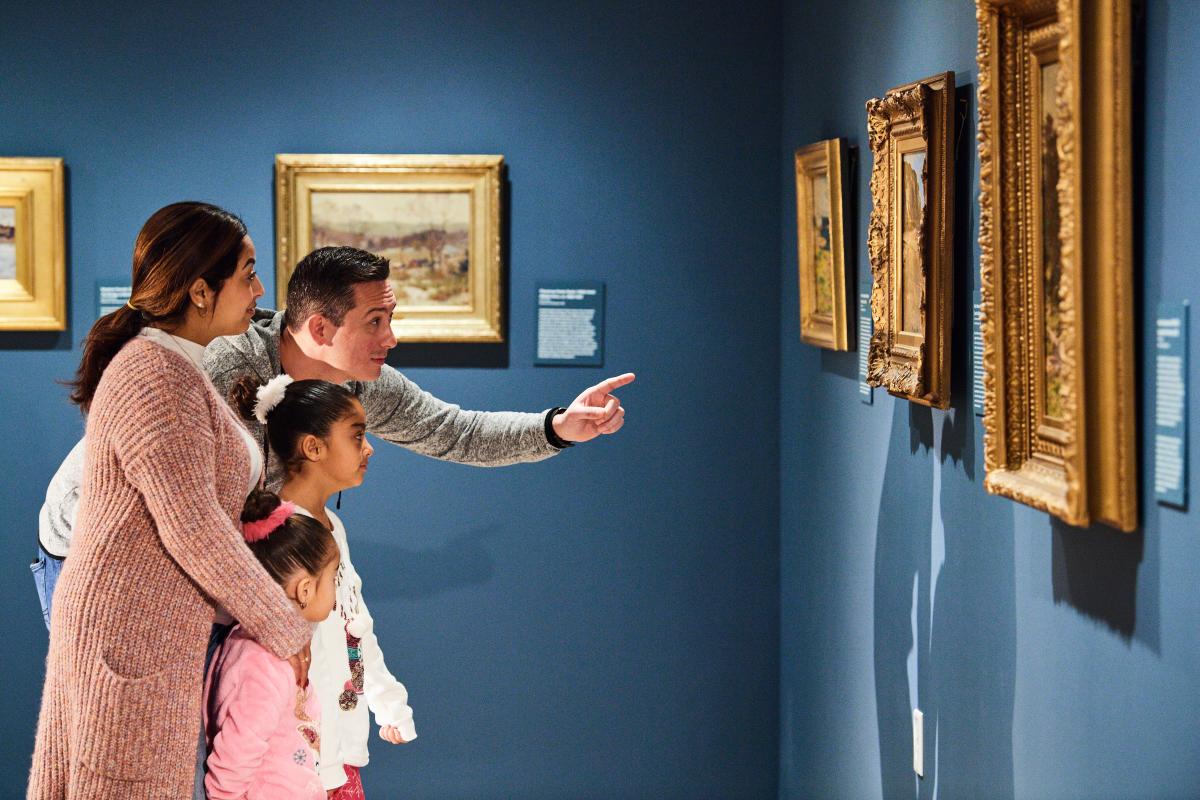 Within minutes of the Brandywine Museum of Art are three fascinating tours that bring to life the Wyeth heritage in the Brandywine Valley. A shuttle bus provides transportation from the Museum to each site; tours are approximately one hour in length and require a separate ticket. Tours will be offered Wednesdays through Sundays, beginning April 5 through November 19, 2023. Limited tours of the Kuerner Farm—where Andrew Wyeth found inspiration for over 70 years.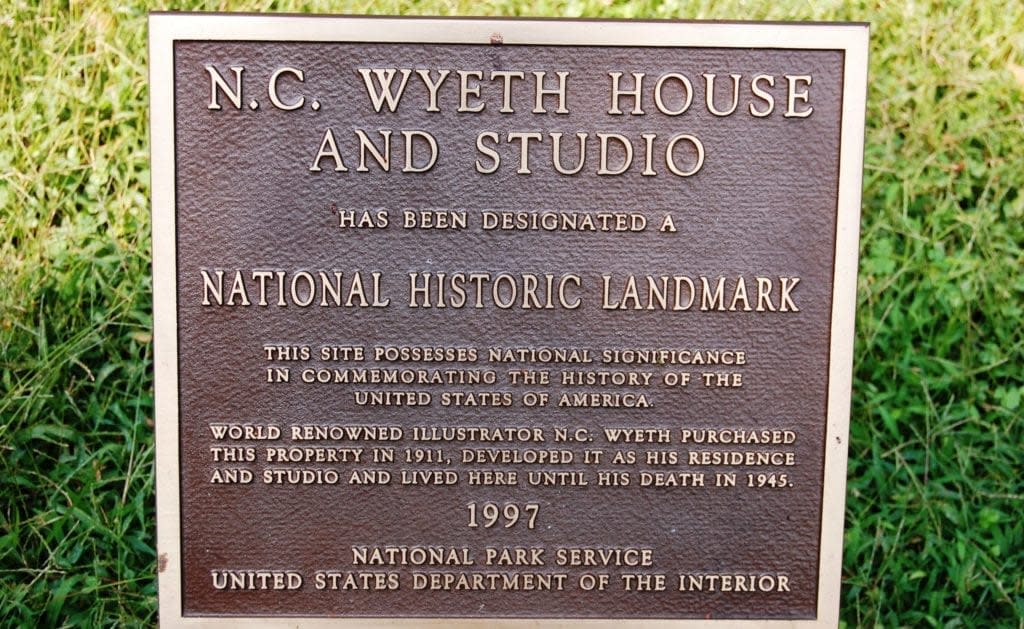 The N.C. Wyeth House & Studio Tour offers a glimpse at the life and work of the family patriarch, Newell Convers Wyeth. It is here that he raised a family of extraordinary creativity and began the legacy of the Wyeth family in the Brandywine Valley. Tour the family homestead and separate artist's studio located behind the home. The property is a designated National Historic Landmark.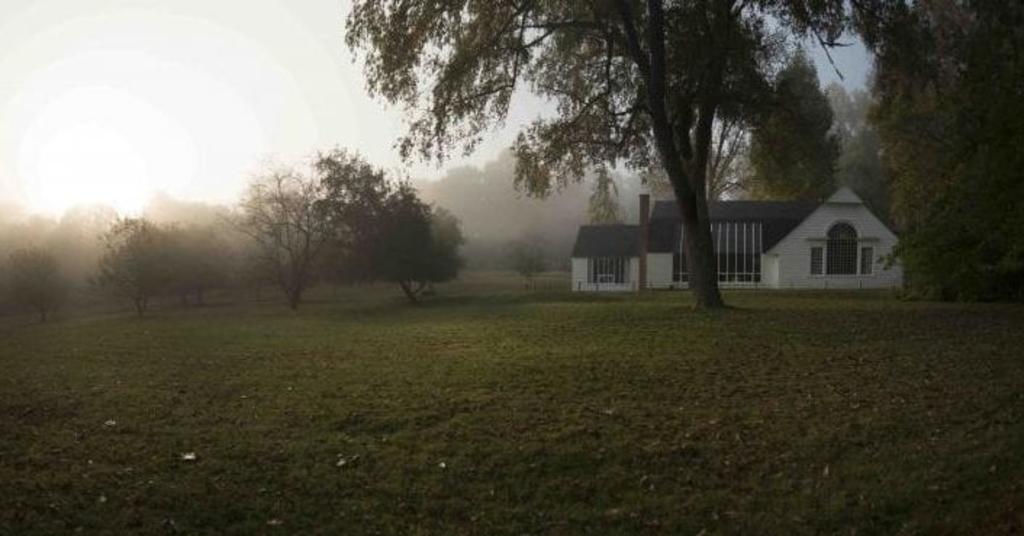 The next stop in the exploration of the Wyeth story is the Kuerner Farm Tour. From the age of 15, Andrew Wyeth, son of N.C. Wyeth, found a major source of inspiration at the nearby home of Karl and Anna Kuerner. Nearly 1000 paintings and drawings were inspired by the property and tours include areas of the house, barn and landscape depicted in many of these works.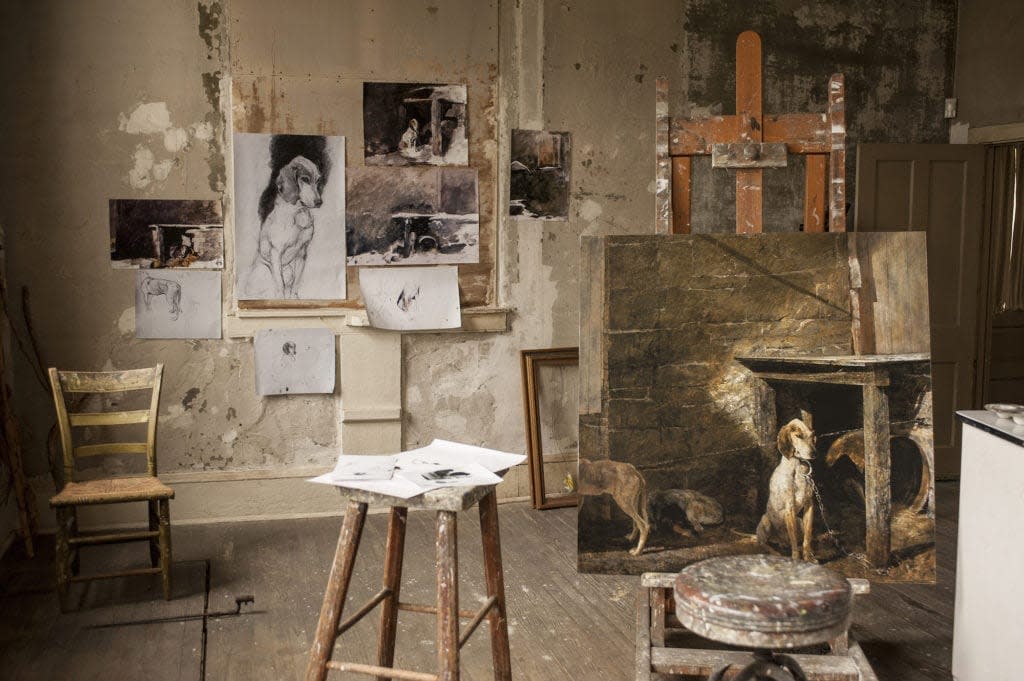 The Andrew Wyeth Studio, originally a schoolhouse, was built in 1875 and was Wyeth's home for over two decades. He and wife Betsy raised their two boys here and son Jamie's first studio was also in the family home. Andrew Wyeth painted in the studio from 1940 until 2008 and thousands of works are associated with the building and surrounding landscape.
After going on Andrew Wyeth's Studio Tour, walk through the museum's newest exhibit "Abstract Flash: Unseen Andrew Wyeth." Abstract Flash is a two part presentation with first centering on Pennsylvania abstractions and the second of Maine work which will be on view at the Farnsworth Art Museum in spring 2024. 
This exhibit is currently running and is on display until February 18, 2024.
Visit these incomparable tours and be inspired by this great family's art, home and studios.