Labor Day Weekend in Chester County's Brandywine Valley
This weekend is filled with eclectic experiences in the Brandywine Valley . Whether a last minute visit or a planned getaway, there is so much more to enjoy before the holidays are here! Read on to inspire your stay.
 

DOWNTOWN OXFORD'S 8TH ANNUAL CAR SHOW Fri, September 2 @ 3:00 pm - 8:00 pm

 

Join us for our 8th Annual Car Show in Downtown Oxford! We can guarantee you'll be charmed by the old, taken back by the new, and have a great time! From classic cars to tomorrow's electric vehicles, this show will have it all.
Photo by West Chester Views

WEST CHESTER'S FIRST FRIDAY Fri, September 2

 

This Friday, we have TWO special events happening from 5:30pm-7:30pm.

- Outside of Sedona Taphouse on Gay Street, Stefanie Heron Birl (aka Birl Girl Designs) will be face painting!

- At the Old Chester County Historic Courthouse, onyx&honey will be performing a blend of electro-pop-punk-funk-singer songwriter-soul.

Along with those, there will be a bunch of businesses downtown that are staying open late and offering limited-time-only discounts! Come park on the street for free after 5pm and enjoy our bustling town.

 

 

EXTENDED HOURS at Longwood Gardens for LIGHT: INSTALLATIONS BY BRUCE MUNRO Now through October 30

Light: Installations by Bruce Munro is on view NOW at Longwood Gardens, a special Thursday through Sunday evening exhibition through October 30.  Longwood Gardens is EXTENDING their HOURS over Labor Day weekend for extra viewing time. The display features eight luminous installations throughout the gardens, from Munro's renowned Field of Light featuring 18,000 bulbs to flocks of fluorescent flamingos. A summer staple at Longwood, the illuminated Festival of Fountains is also on view now through October 30. For a truly magical evening, experience famed fountain performances in tandem with Bruce Munro's artistry. Timed tickets are required for both events and sell out quickly. The only way to receive untimed tickets is with your stay at participating Brandywine Valley accommodations below. Explore packages and plan your visit now to Light Up the Summer.
 

LUDWIG'S CORNER HORSE SHOW & COUNTRY FAIR Sat, September 3 - Mon, September 5

Ludwig's Corner Horse Show is one of the longest running shows in the area. It is a Chester County tradition for people to attend and compete in this show annually. Some riders have competed at every LCHS for the last 50 years! Fun for the whole family! There's so much to do at Ludwig's Corner Horse Show and Country Fair.

More fun for all the kids in our Midway. Inflatables, rides and games will be enjoyed by the younger crowd.  Buy a wristband for all day fun!

And don't forget about the shops! Many local and out of the area shops come to share the same tent atop the LCHS&CF midway. Vendors offer everything from antiques to handcrafted jewelry, home decor to fashions and everything in between.
 

BRANDYWINE BATTLEFIELD PRESENTS LAFAYETTE'S BIRTHDAY Mon, September 5

 

Join Brandywine Battlefield in celebration of the Marquis de Lafayette's Birthday. Lafayette experienced his first action at the Battle of Brandywine on September 11, 1777, where he showed extreme courage under fire in leading an orderly retreat. The Frenchman was shot through the calf during the battle. After he recovered, Lafayette was given command of a division of troops.
 

LUDWIGS CORNER CAR SHOW Mon, September 5

On Monday, September 5th, is the ever popular Ludwig's Corner Antique Car Show where you can see old classics and beautifully restored favorites. The Historic Car Club of Pennsylvania Car Show is held in conjunction with LCHS on Labor Day. Rain or Shine. In addition to the classic and antique cars – there are street rods! Cars arrive 9:00 am.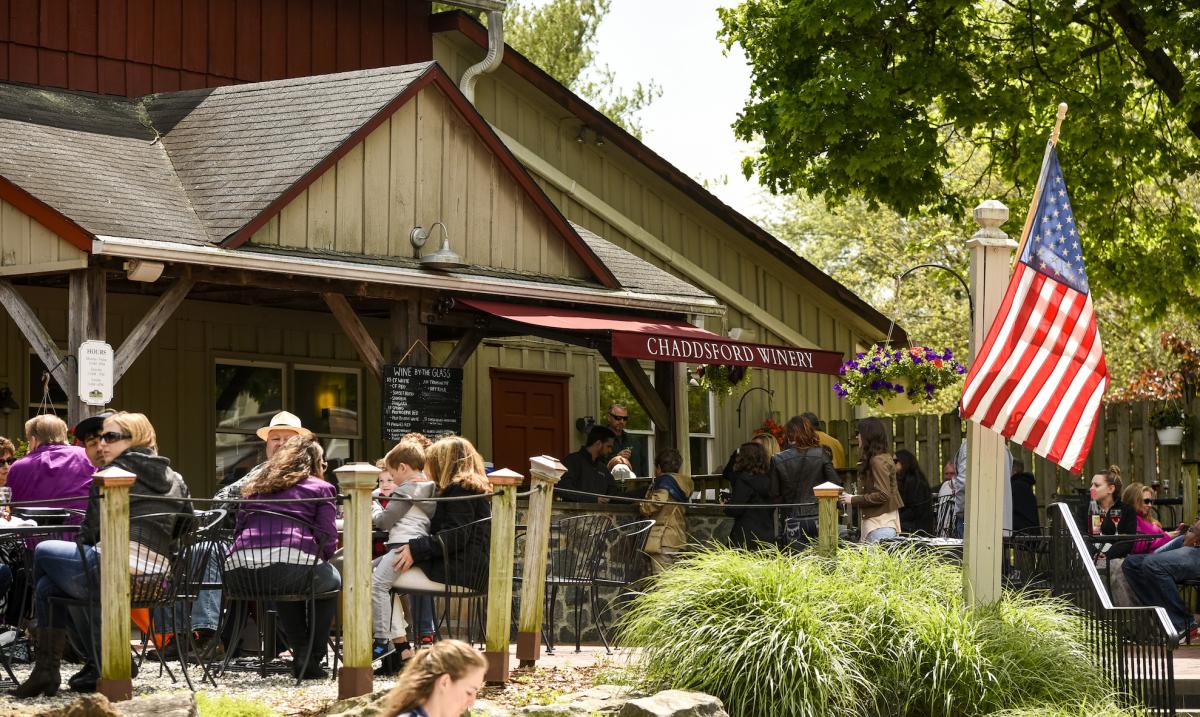 LABOR DAY WEEKEND AT CHADDSFORD WINERY Sat, September 3 - Sun, September 4
Celebrate summer's last hoorah! Join us for a proper send-off with live music, food truck fare and more. Put on the sunblock, grab your shades, and spend the last long weekend of the summer in the company of friends and local wine! During your visit, taste through our warm-weather portfolio of crisp, dry white, zesty rosés and more.
After exploring our wine menu, soak up the sunshine and the delicious flavors found in an icy Signature Slushie or a Sparkling Blueberry Lemonade cocktail. Kick back and take in the last moments of the summer with us!
Follow Chester County's Brandywine Valley on Social Media