As the weather heats up, museums are a phenomenal way to keep cool and comfortable in the summer. Here is a list of locations in the Brandywine Valley that have indoor exhibits to get you out of hot or rainy weather. Several locations, like Longwood Gardens, have attractions both inside and outside when the weather decides to break. 
These museums are presented in no particular order
---
Chester County History Center – Chester County History Center is a nonprofit historical society, founded in 1893, dedicated to collecting, preserving, and exhibiting the history of Chester County, Pennsylvania and the surrounding area.  (www.mycchc.org 225 N. High St. West Chester) Open Tuesday – Saturday 9:30PM – 4:30PM
Brandywine Museum of Art –  Discover an outstanding collection of American art, including works by N.C., Andrew and Jamie Wyeth, housed in a historic grist mill with glass-walled lobbies overlooking the scenic Brandywine. Coveted generations of Wyeth's work hang at this converted grist mill on the Brandywine Creek. Take the three tours, of Andy's and N.C.'s studios and the Kuerner Farm, where Andy created more than 1,000 paintings. (www.brandywine.org 1 Hoffman's Mill Road, Chadds Ford) Closed on Tuesdays
Antique Ice Tool Museum - The museum is housed in a completely renovated 1834 stone  Inside you will discover the fascinating history behind the natural ice trade. Step back in time as you walk in the footsteps of the iceman. Follow history from the harvest to the delivery of ice and learn about the rise and eventual decline of an industry that had a profound effect on the way we live. This one of a kind museum is dedicated to the preservation of the natural ice trade and was founded by the Stack Family in 2009. The museum houses the largest private collection of antique ice tools and memorabilia in the United States. (https://www.antiqueicetoolmuseum.org/, 825 Sconneltown Rd, West Chester, PA 19382) Mon - Fri Open by Appointment. Sat guided tours at 9am & 10am.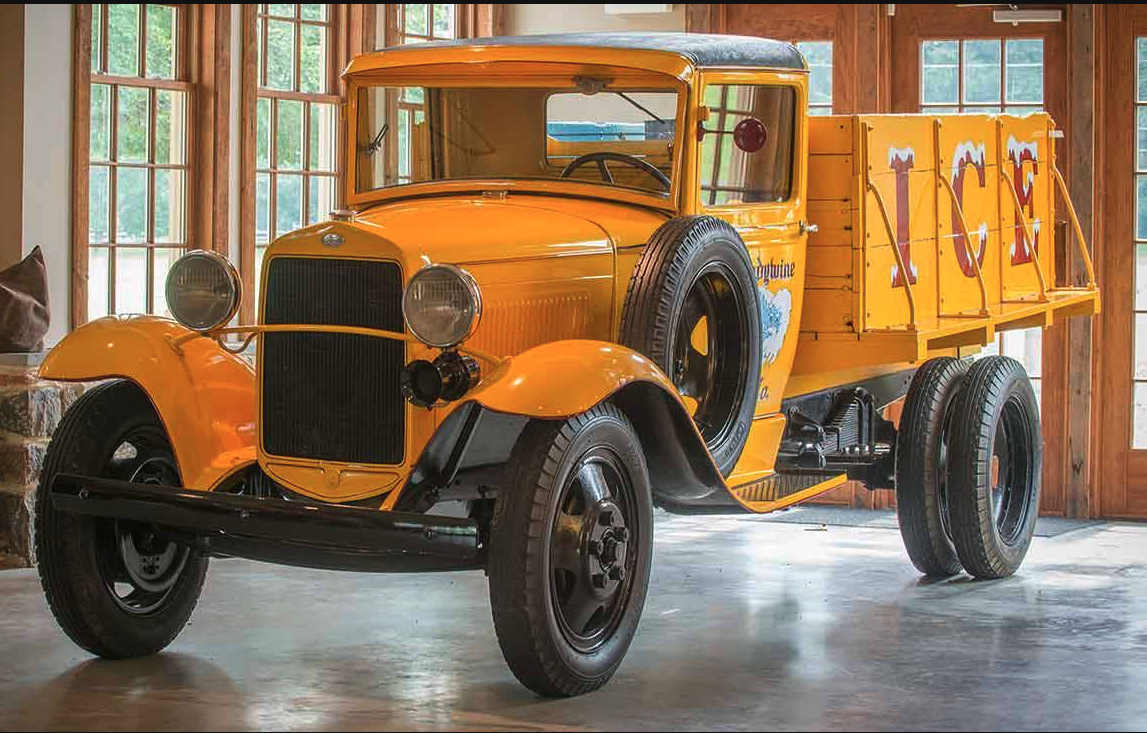 Antique Ice Tool Museum 
The National Iron and Steel Heritage Museum – Everything about Lukens Steel, the pride of Coatesville, in a grand building. On display is part of the World Trade Center that www.steelmuseum.org actually made here. If you're lucky you might be able to hear the clangs and bangs of nearby steelworkers at work. (www.steelmuseum.org 50 S. 1st Ave., Coatesville) Monday – Saturday, 10AM – 4PM
American Helicopter Museum – The transport museum focuses on the history, science and technology of rotary wing aviation. It is a must see for all aviation enthusiasts. (Americanhelicopter.museum 1220 American Blvd., West Chester) 
Hagley Museum & Library – Right now at Hagley Museum, Nation of Inventors celebrates the American spirit of ingenuity by taking visitors on a journey from the early years of the patent system, in the 1790s, through the "golden age" of American invention, in the late 1800s. The exhibit features more than 120 patent models from Hagley's unique collection highlighting the diverse stories of inventors from all walks of life. (www.chestercountyarts.org 100 N. Bradford Ave., West Chester) Museum open Daily 10AM – 4PM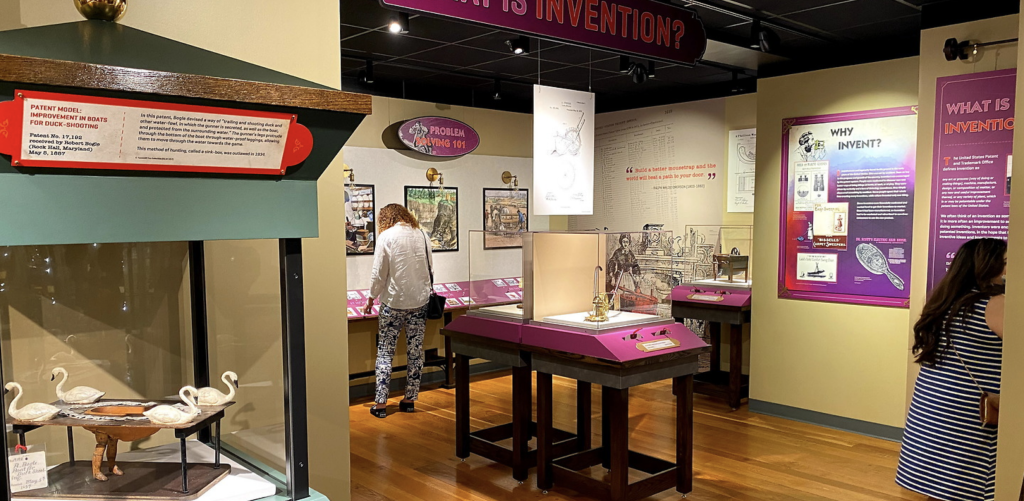 Hagley Museum & Library's "Nation of Inventors"
Delaware Museum of Nature & Science – It is known for its extensive collections of seashells, birds, and bird eggs. It's the second largest collection in North America and is the oldest natural history museum in Delaware. (4840 Kennett Pike Wilmington, DE 19807) Open Daily from 9:30AM – 4:30PM
Wharton Esherick Museum -  The Wharton Esherick Museum is the home and studio of famed American artist Wharton Esherick, located atop Valley Forge Mountain in Chester County. Wharton Esherick was a sculptor who worked primarily in wood, readily extending his unique forms to furniture, furnishings, utensils, interiors, buildings, and more. See more than 300 of his works on exhibition, has been preserved much as it was when the artist lived and worked there. (https://whartonesherickmuseum.org, 1520 Horseshoe Trail, Malvern, PA 19355) Open by advanced reservations
Longwood Gardens – Longwood is one of the great gardens of the world bringing joy and inspiration to everyone through the beauty of nature, conservation, and learning. It is one of the premier horticultural display gardens in the United States and is open to visitors year-round to enjoy native and exotic plants and horticulture (both indoor and outdoor), events and performances, seasonal and themed attractions,(www.longwoodgardens.org 1001 Longwood Road, Kennett Square) Only closed on Tuesdays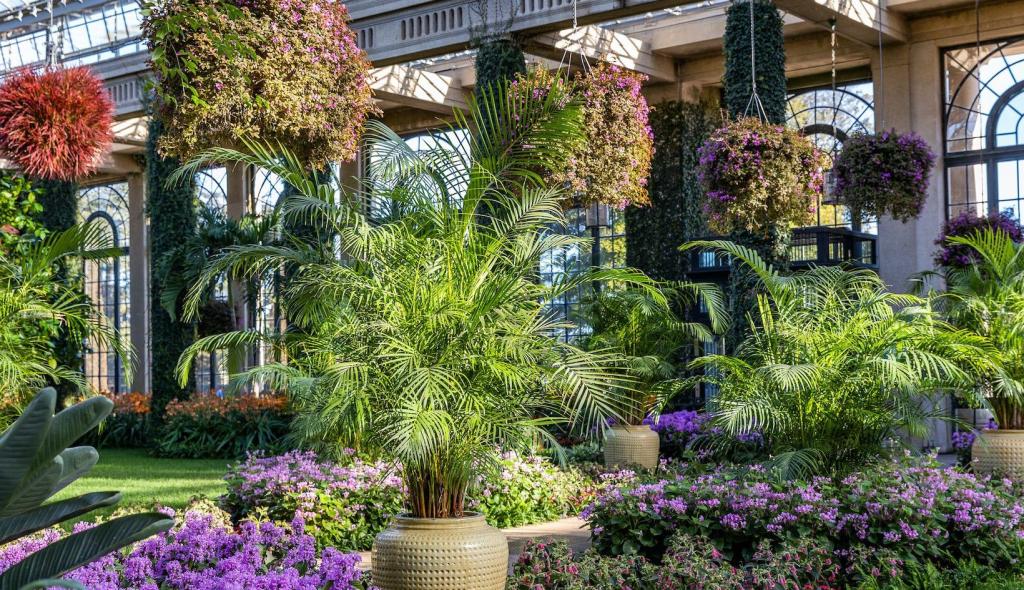 Longwood Garden
Historical Society of the Phoenixville Area – Founded in 1977, the Historical Society of the Phoenixville Area promotes the rich heritage of the Phoenixville community and is a repository for artifacts, documents and photographs of that heritage. Among permanent exhibits are Native American artifacts, early maps and pictures of the area, boat models and other artifacts related to the Schuylkill Canal, Etruscan Majolica pottery made in Phoenixville in the late 19th Century, and an extensive exhibit tracing the growth of the iron and steel industry in Phoenixville. (www.phoenixvillehistoricalsociety.org 204 Church St., Phoenixville) Open Wednesdays & Fridays, 9AM – 3PM
Schuylkill River Heritage Center at Phoenixville –  Historic artifacts and large murals showcase the industrial legacy of the Schuylkill River and the former Phoenix Iron and Steel company. Constantly running videos give visitors a comprehensive overview of the region's resources and its history. (www.phoenixvillefoundry.org 2 N. Main St., Phoenixville) Friday, Saturday, and Sunday 11AM – 3PM 
Valley Forge National Park Visitor Center – Valley Forge National Historical Park is the site of a Revolutionary War encampment, northwest of Philadelphia, in Pennsylvania. Washington's Headquarters, a stone house on the Schuylkill River, was occupied by George Washington from 1777 to 1778. This is a great way to learn about the encampment.  (www.nps.gov Mailing address: 1400 N. Outer Line Drive, King of Prussia) TIMES: Visitor Center Open Daily 9AM – 5PM, Film Open Daily 9:30AM – 5PM, Washington's Headquarters open Daily 10Am – 4:30PM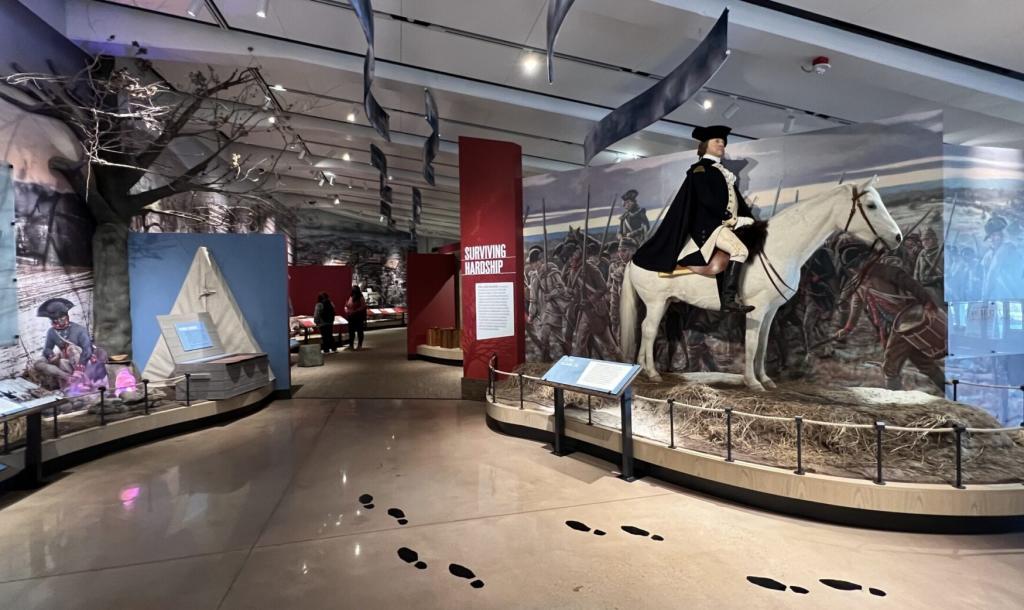 Valley Forge National Historical Park Museum
Winterthur Museum, Garden, and Library -  Winterthur is the premier museum of American decorative arts, with an unparalleled collection of nearly 90,000 objects made or used in America since 1640. The collection is displayed in the magnificent 175-room house, much as it was when the family of founder Henry Francis du Pont called it home. Winterthur is also 1,000 acres of protected meadows, woodlands, ponds, and waterways. The 60-acre garden, designed by du Pont, is among America's best, with magnificent plantings and massive displays of color throughout the year. (www.winterthur.org, 5105 Kennett Pike
Winterthur, Delaware 19735) Open Daily
Christian C Sanderson Museum - The Sanderson Museum contains thousands of artifacts pertaining not only to local Chadds Ford history, but to American history as well. This juxtaposition of local artifacts and those of countrywide significance puts a small town man's life into a national context. Sanderson Museum is like a time machine, bringing the world's most distant lands and history's most grandiose events and figures right up to the museum visitor.(https://sandersonmuseum.org/museum/, 1755 Creek Road, Chadds Ford, PA 19317) Open Saturdays & Sundays, 12 - 4pm
Nemours Estate -   Conceived in the style of an 18th century French mansion, this former DuPont family home features spectacular fountains, immaculate formal gardens, and regal period furnishings.  It comprises of an exquisite, 77-room Mansion, the largest formal French gardens in North America, a Chauffeur's Garage housing a collection of vintage automobiles, and 200 acres of scenic woodlands, meadows and lawns. (nemours.org, 1600 Rockland Road Wilmington, DE 19803) Open Daily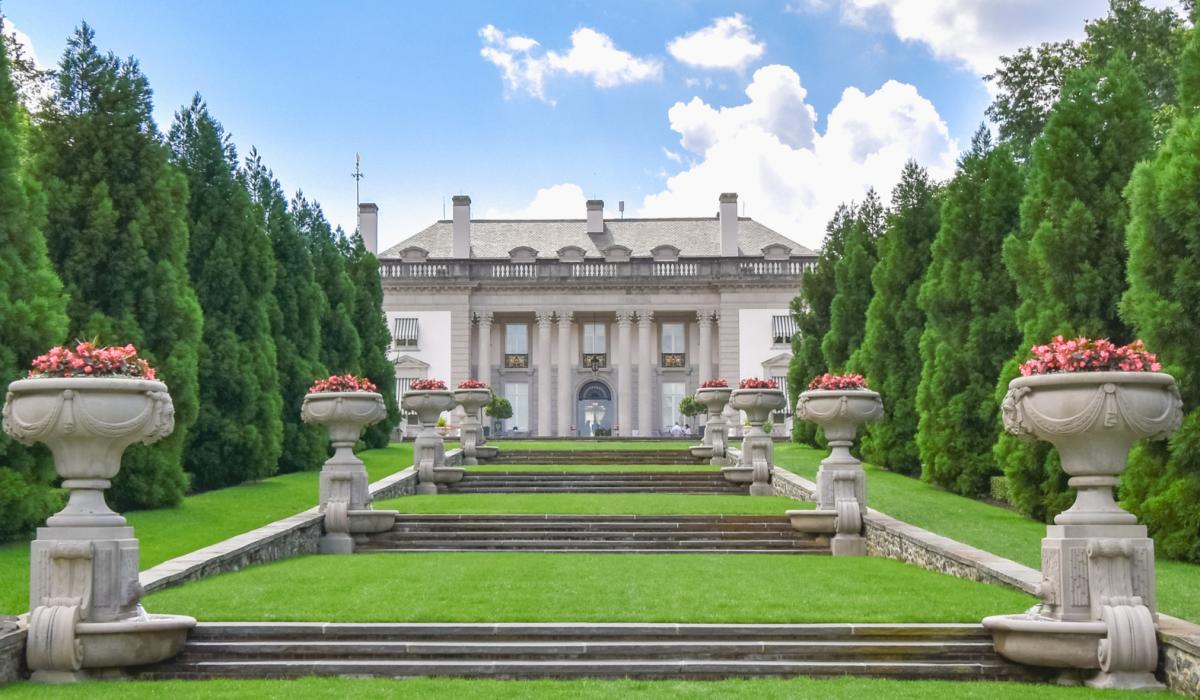 Nemours Estate