If you are a daily user of Instagram, love vibrant photos, and enjoy living/traveling to West Chester, Pennsylvania, then you need to be following Erik Weber, aka @WestChesterViews. His Instagram page has a large following and a lot of locals are catching on to his beautiful photography. Recently Erik started an e-blast and we would like to share his photos and adventures in the last month.
" Now that I am working full time on my West Chester social pages, photography and as a real estate agent, I have more time to dedicate to town and discovering interesting places, facts, beautiful WC homes and unique doors to name a few."
Exploring WC over this past month I found:
New Favorite Place:
Dia Doce I wandered in to Dia Doce for the first time and I loved it. The people are great and very welcoming. The look inside is unique, warm and cozy. The coffee hit the spot and the cupcakes were AMAZING (I have been back twice already this week) and the best part is that they allow dogs too.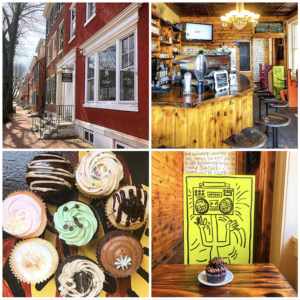 Speaking of dogs:
I've always loved how WC is such a dog friendly town, and the nicer weather has really been bringing more dogs out now and during my walks with Miley(my dog) we met several new friends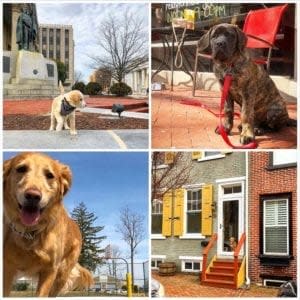 West Chester Homes and Doors
As I am out and about working on Real Estate and looking at homes, these were my favorite WC home fronts and doors that I came across, in addition to the ones I had posted on my page
*To see the other doors I discovered check out the full post here -> Instagram.com/p/BviAKRIAr9e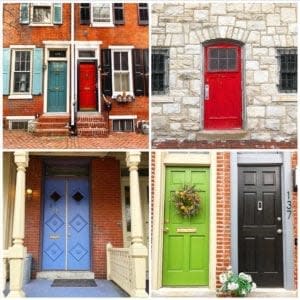 And lastly, a unique thing I discovered was this sign in one of the alley ways off New St, which was a good reminder to stop, enjoy life and take it all in.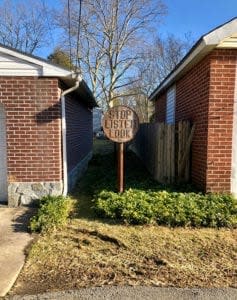 Follow Erik on Instagram, Instagram.com/WestChesterViews, as well as on Facebook, Facebook.com/westchesterviews
Learn everything you need to know about West Chester on Brandywinevalley.com/west-chester