Candy brings out the children in us all and memories of our favorite treats. The expression "like a kid in a candy shop" says it all as there is such a thrill to see, smell and taste delectable chocolates and other confections. Fine chocolates, fudge, and old-fashioned candies of all shapes and sizes can be found among the charming towns of Chester County's Brandywine Valley. Plan a sweet escape and visit the incredible shops below as well as the glorious Longwood Gardens – also with a sweet surprise!

Mrs. Robinson's Sweets & Treats
Mrs. Robinson's Sweets & Treats is adjacent to the eponymous Tea Shop in Kennett Square, PA.  Guests can enter Sweets & Treats from the street or from the Tea Shop. The colorful confections are displayed in clear containers to tempt customers to scoop up favorites or try something new. Another treat available is Dole Whip, a soft serve frozen dessert created by the Dole Food Company and while other flavors are sold – pineapple is the clear winner in popularity.
129 & 131 East State Street, Kennett Square, PA 19348

Neuchatel Chocolate
Neuchatel Swiss Chocolates in southern Chester County offers an array of Swiss style novelties by acclaimed chocolatier Albert Lauber V. Trained as a pastry chef and apprenticed in several of the finest chocolate shops in Switzerland, Lauber settled in Chester County in 1982. He created his signature Neuchatel Swiss Chocolate collection and is also known for outstanding vegan selections. 
461 Limestone Rd., Oxford, PA 19363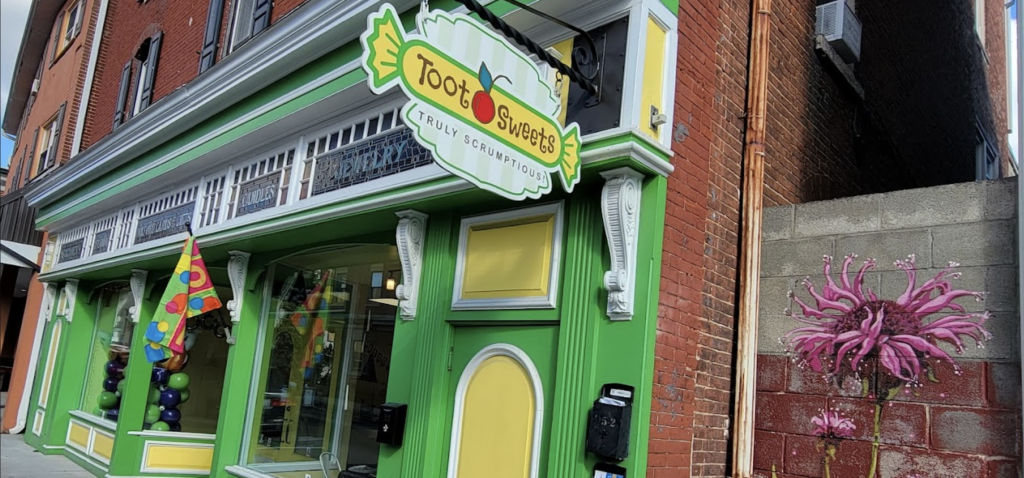 Toot Sweets
Toot Sweets also in charming Oxford is the stuff of childhood memories. Bring the family, slow down and taste the treats you remember as a child and discover some new favorites in this old-time candy shop. Visiting mid-week? Tuesdays there is a 20% discount on 1 pound of candy – sweet! 
33 S. Third Street, Oxford, PA 19363

Eclat
At Éclat Chocolate, Master Chef and Chocolatier Christopher honed his impressive skills throughout the finest chocolate houses of Europe and Japan and settled in West Chester to share these techniques that make Eclat Chocolate unforgettable. Curtin creates award-winning signature chocolates, caramels and truffles-  plus a line of chocolates made with ingredients from nearby Longwood Gardens. 
24 S. High St., West Chester, PA 19380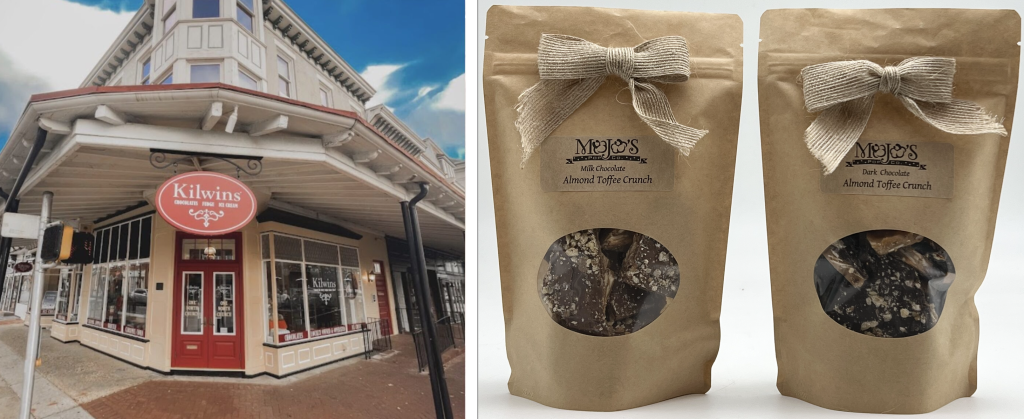 Kilwins is the newest sweet shop in Downtown West Chester featuring candy confections and ice cream. Kilwins was founded in Michigan in the 1940's and now features over 100 shops throughout the country. In West Chester Kilwins welcomes all to celebrate family and sweets in a nostalgic Americana setting with recipes including signature "Mackinac Island Fudge" dating back to company founder Don Kilwin. 
1 North Church Street, West Chester, PA, 19380
Saturday pop-up market at the Artisan Exchange is a weekly treat for locals and visitors alike.  Mojo Pop Co., known for amazing hand-crafted toffee popcorn has expanded to confections. Mojo Toffee Crunch is a fresh take on toffee, hand-covered with gourmet chocolate and crunchy toppings. Stop by this unique market Saturdays from 10am to 1pm to meet Mojo (Maureen) and a group of other talented artisans- think fresh roasted coffee; homemade tortilla chips and delicious Mexican sides; local honey; hand-poured soy candles; artisan spirits (gin, bourbon, vodka and custom cocktail blends); seafood, soul food and an array of international delights.  Out of towners are encouraged to bring a cooler!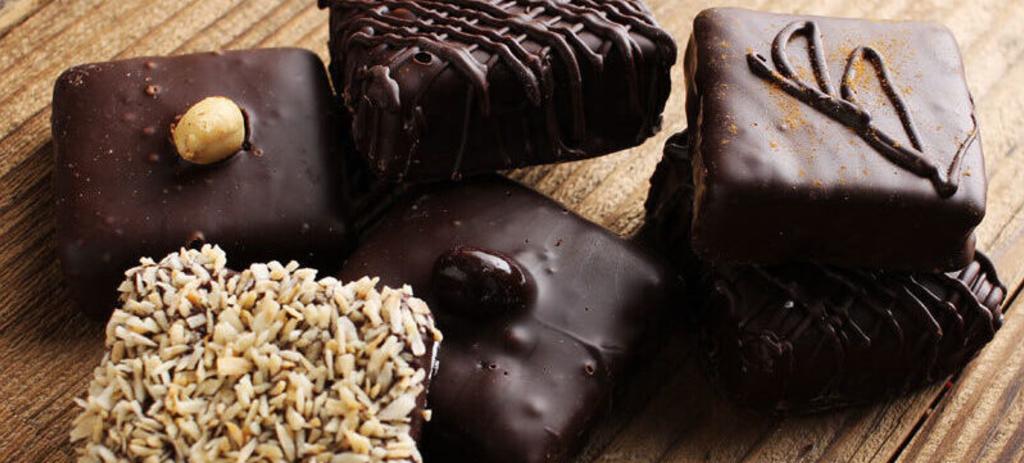 Bridge Street Chocolates
Head to the northern part of the county for Best of the Main Line winner Bridge Street Chocolates' taste of heaven. Nestled in the heart of historic Phoenixville, Bridge Street's artisanal truffles and seasonal melt-in-your-mouth fudge are not to be missed. 
158 Bridge St., Phoenixville, PA 19460
---
Book a sweet getaway, including untimed tickets to Longwood Gardens at participating accommodations along with a reusable welcome bag - sweet!