Get your friends together for an enchanting getaway to experience Taylor Swift: Shake it Off, at world-renowned Longwood Gardens. The new show features music by your favorite blondie.
Stroll charming downtowns lined with shops and photo-ops, and dine and unwind at local restaurants and countryside wineries. A charming getaway awaits, set to your favorite soundtrack. The next chance to see the Taylor-themed show is October 27 - plan a fall fling.
Friday
Check in to conveniently located accommodations as a central hub for the weekend fun: choose from main-street properties in the center of it all to quaint bed & breakfasts and national brands. Many offer untimed tickets to Longwood Gardens with your stay. 
Head over to Longwood for an afternoon stroll before the 8PM show. Bask in outdoor gardens so ethereal, you'll feel like you're in a Taylor Swift music video. Daytime fountain performances dance to give you a splash of tonight's excitement. Make your way to the grand conservatory to surround yourself in botanical bliss; from Orchids to Orange trees, each winding pathway bursts with beautiful blooms.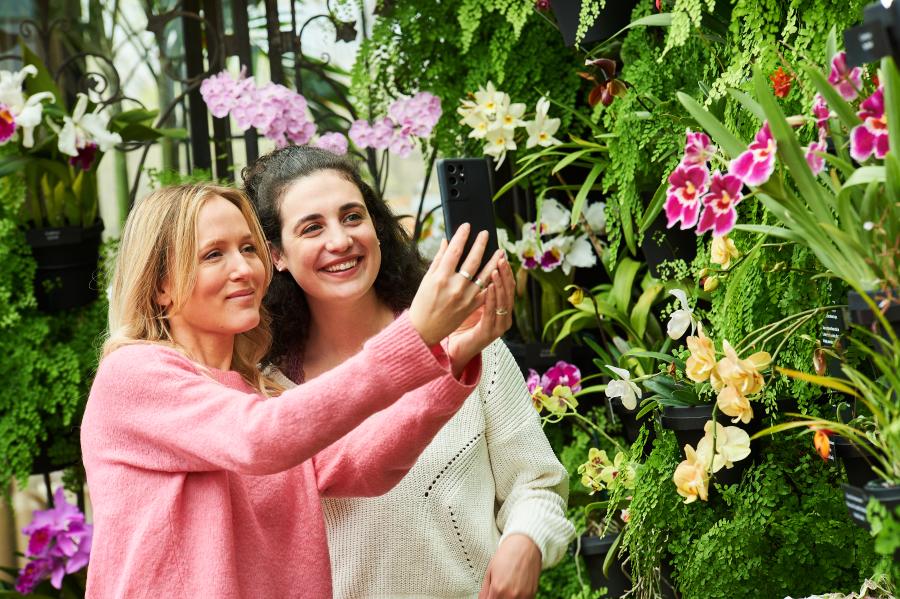 Unwind in beer garden with a nice glass of wine, or a refreshing Victory seasonal ale made with ingredients from Longwood Gardens.  Enjoy live music under string lights as you savor every sip and grab a quick bite to eat before the show.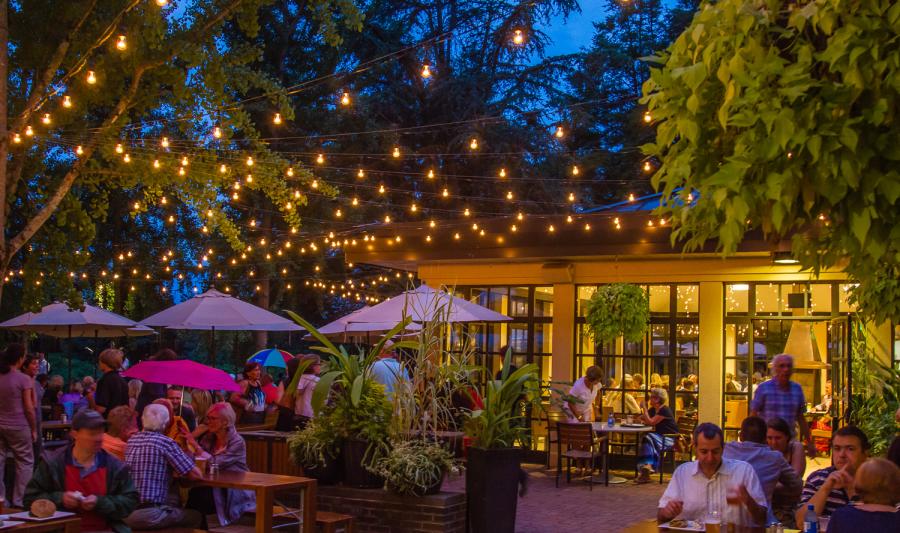 As the sun sets, lay out your blanket on the Main Fountain Garden lawn to get settled for the main event: Taylor Swift: Shake it Off. Dance along as the 1,719-jet fountain splashes as high as 175-feet to the beat of your favorite Swiftie hits, from "Love Story" to "Red." Technicolor lights fill the sky and tell the stories of each tune.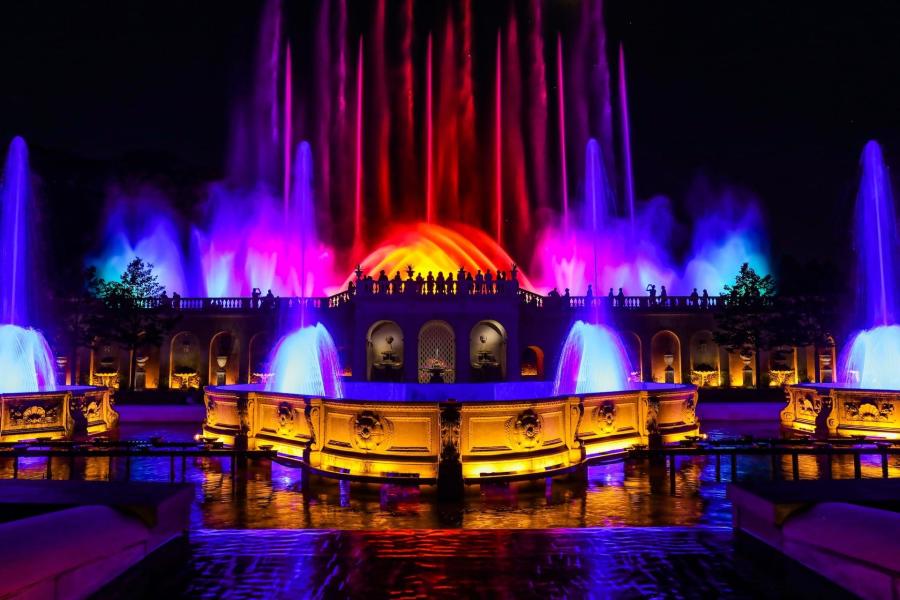 Still beaming with excitement, and your favorite songs on loop your head, make your way back to your home base to rest up for more weekend fun.
Saturday
Good morning Chester County! Start your day with a local coffee and breakfast treat on one of our charming main streets, from Philter in Kennett Square to Steel City in Phoenixville and Turks Head in West Chester. Stroll local farmers markets and enjoy pop-ups of live music to start your morning. 
Now, it's time to shop; and best believe you'll leave bejeweled! Each downtown is lined with unique charms, from vintage and modern boutiques to quirky Mushroom gift shops (Kennett Square is the Mushroom Capital of the World!) and eclectic art galleries. You're sure to find something uniquely beautiful to bring home.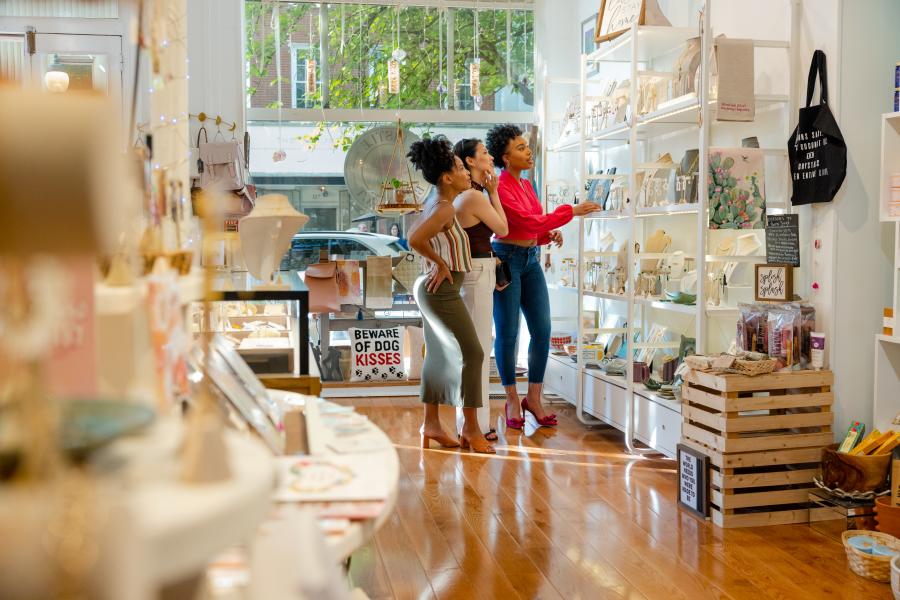 Must-See Shops by Town:
West Chester
Kennett Square
Break for lunch at one of many al fresco dining options. Mercato in West Chester is a favorite for patio dining, along with Bar Avalon and Limoncello. For a more casual lunch, the Market at Liberty Place in Kennett Square offers a food court of options to please the entire group.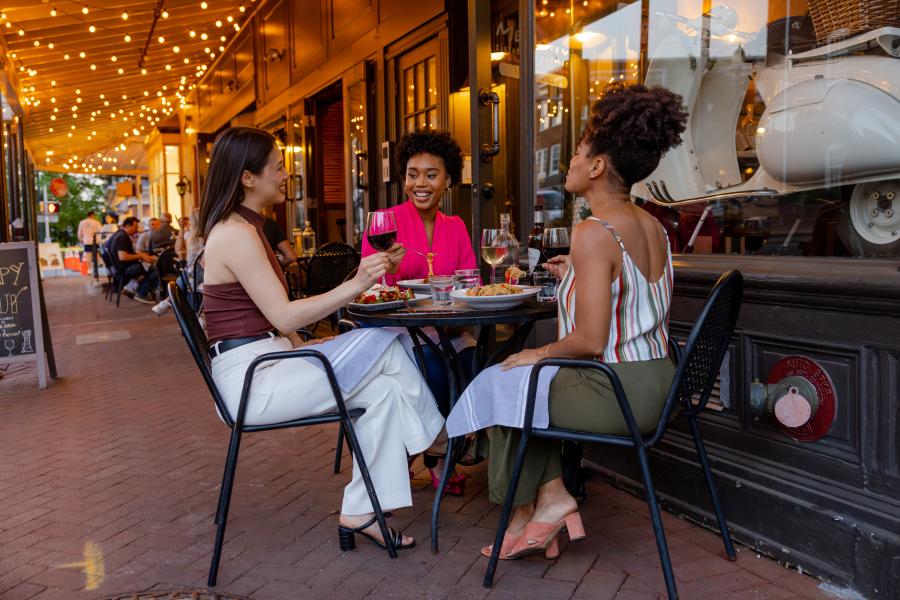 Head back to your hotel with full bellies and new-found treasures to freshen up for your afternoon at the winery. Galer Estate and Chaddsford Winery are two favorites for tastings. Sip and savor the vastness of the countryside, with perfect pairings for every palate.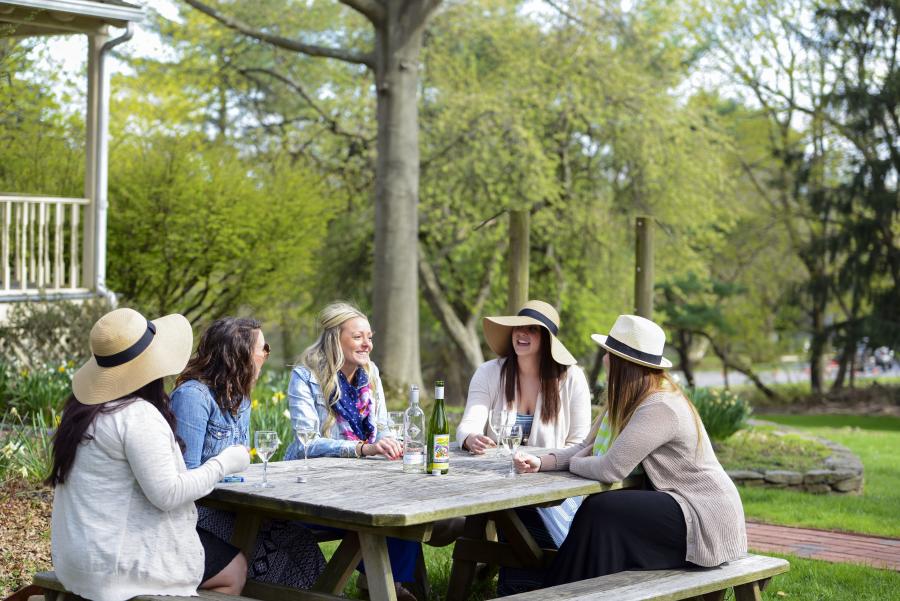 After dinner at one of the many delectable restaurants throughout the countryside, return to the comfort of your cozy accommodations to rest up for one more day of your getaway.  
Sunday
Check out and pack the car, but the fun isn't over!  Still celebrating all things Swift? Head to The Great American Pub in Phoenixville for a day long Taylor Swift Era brunch from 11am to 6pm. Enjoy themed beverages Lavender Haze, Champagne Problems, and of course This Brunch is Sparkling!  Shop throughout the town in unique spots such as Diving Cat Studio and Bridge Street Chocolates and bring home beautiful and delicious treats.
To experience a step back in time, visit  St. Peter's Village, a quaint little town nestled along French Creek with breathtaking trails, waterfalls, and boulders that create a path along the water. Grab breakfast or lunch at St. Peter's Bakery – named one of the best bakeries in the United States – before taking in the lush nature around you. Don't forget to take home a loaf of bread and some homemade desserts.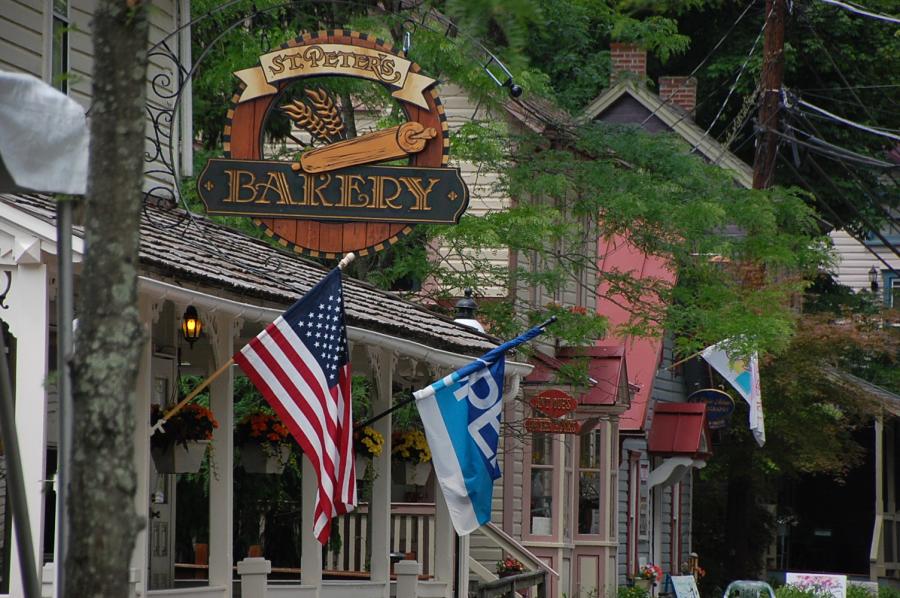 For a unique experience true to the town, book a glass blowing class at Glasslight Studio. Make your own vase or drinking glass to take home to commemorate your dreamy trip to Chester County.
Depart for the weekend with your local finds, artistic creations and many fond memories in tow.
Book your countryside getaway today and receive untimed tickets to Longwood Gardens with your stay at participating accommodations.
We look forward to hosting you in Chester County's Brandywine Valley!