The Brandywine Valley has inspired many to greatness. World-renowned museums and gardens made famous by the legacy of the du Pont family cover the Brandywine Countryside, evoking a European experience, while located just minutes from Philadelphia.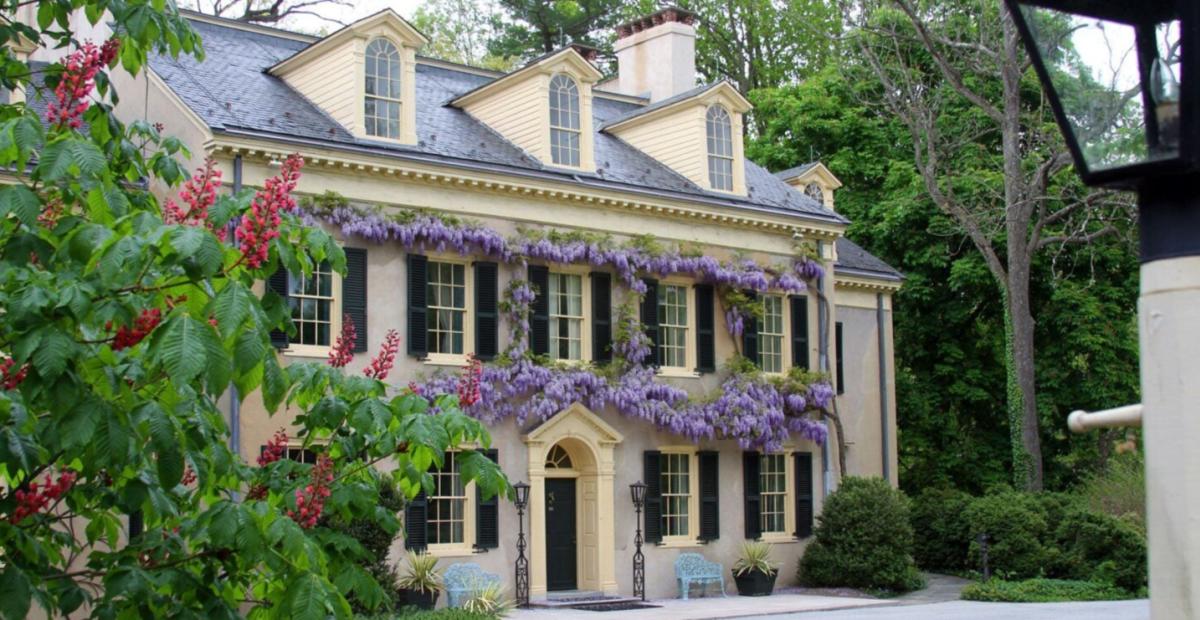 The du Pont family's influence can be traced throughout the region. Indeed their hallmark of grand estates and gardens has created a European Chateau Country in the heart of Philadelphia's Countryside.  Visitors first look at this extraordinary family should start with Hagley Museum, where the du Pont story begins in the Brandywine Valley. Hagley is situated on 235 acres along the banks of the Brandywine River in Wilmington, Delaware.  It is the site of the gunpowder works founded by E.I. du Pont in 1802.  This unique example of early American industry and innovation features restored mills, a workers community, and the ancestral home and gardens of the du Pont family – Eleutherian Mills.  Adjoining the home is the restored French-style garden created by E.I. du Pont, an avid botanist.
 
---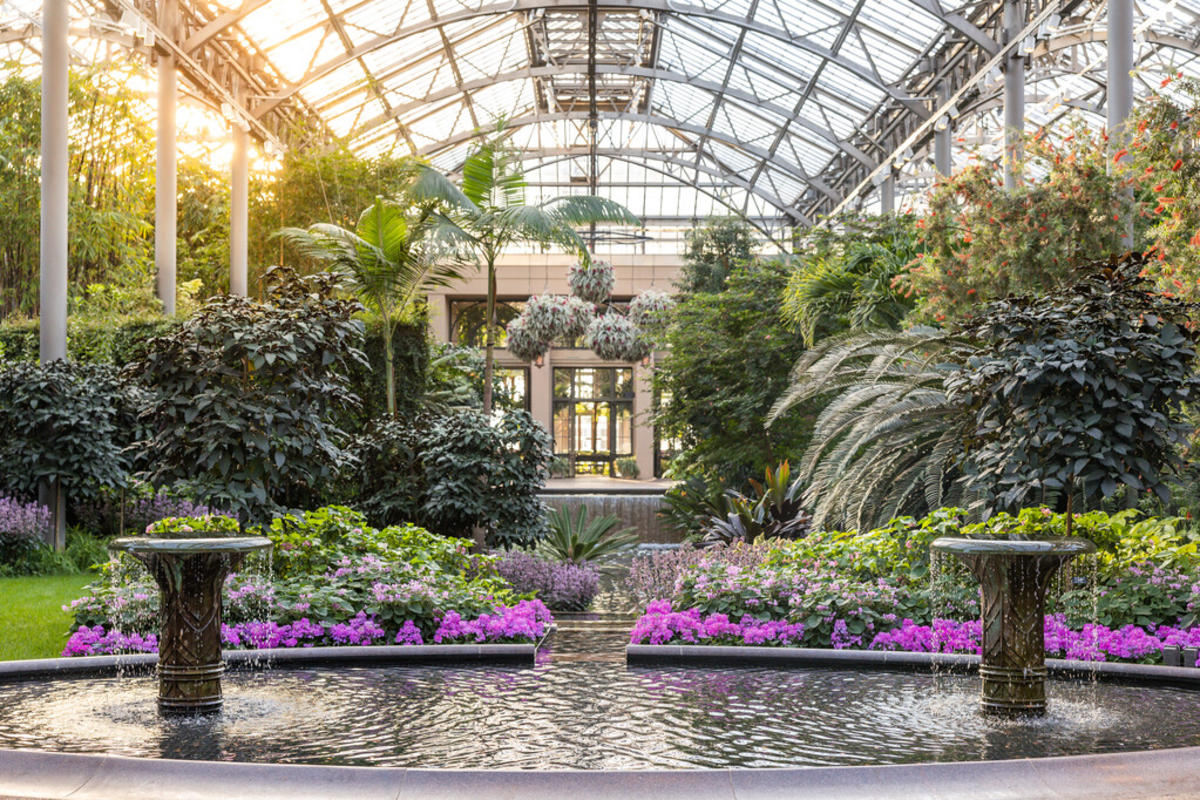 Gardens are a major element of the du Pont heritage and the magnificent Longwood Gardens is central to the du Pont story. Longwood's founder, Pierre du Pont, was the great-grandson of E.I. du Pont.  Situated on 1,077 acres, Longwood features 20 outdoor gardens, a breathtaking conservatory, and spectacular fountains. Built in 1919, the conservatory is one of the world's great greenhouse structures; home to 20 different gardens featuring 5500 types of plants. Longwood Gardens is renowned for its extraordinary fountains; indeed, Longwood houses the most significant fountain collection in north America. From the magnificent five-acre Main Fountain Garden to the stately Italian Water Garden, there are unique water displays to delight visitors of all ages.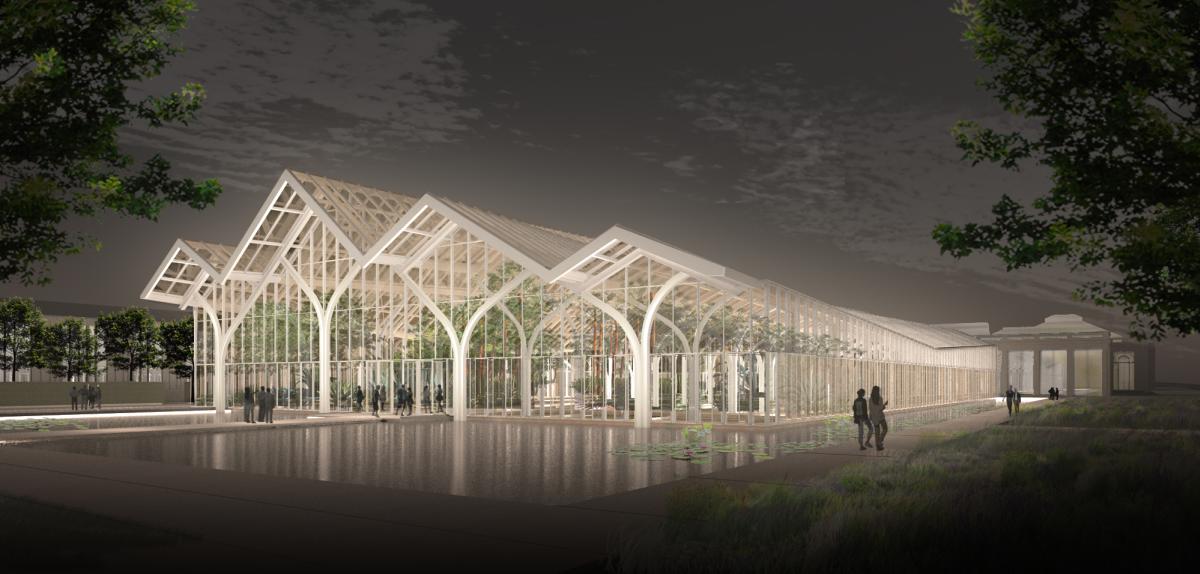 In 2024, Longwood Reimagined will debut after a $250 million expansion project. The centerpiece of Reimagined is the new 32,000 square foot West Conservatory. Asymmetrical crystal peaks will rise from a pool on which the entire building will seemingly float, while its islands of Mediterranean- inspired gardens will be set amid pools, canals, and fountains in a tapestry-like design.
 
---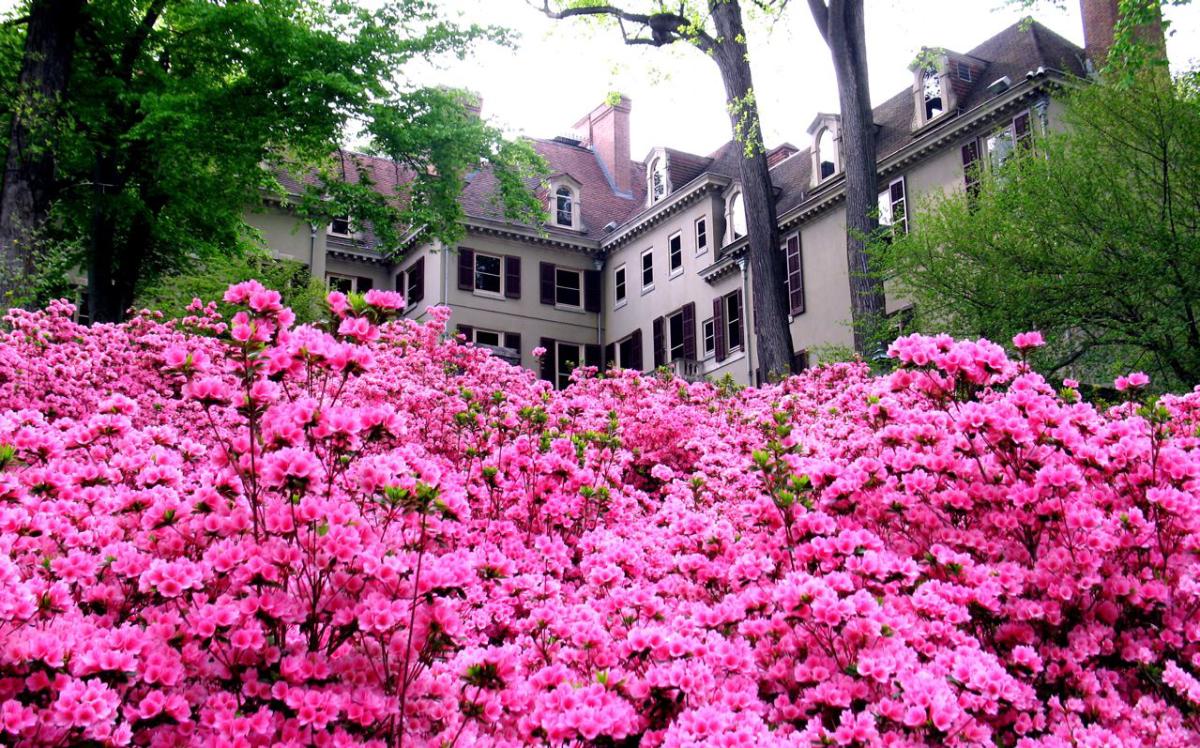 Henry Francis du Pont founded Winterthur Museum, Garden and Library. H.F. du Pont was born at Winterthur and is responsible for the unparalleled collection of American decorative arts housed there. The estate features over 90,000 objects made or used in America between approximately 1640 and 1860.  Items are displayed in the magnificent 175 - room home, much as it was when the du Pont family lived there.  The unique displays throughout the Museum reflect specific media including furniture, ceramics and glass, metals, textiles, and paintings. Winterthur is set amidst a 1000 - acre preserve of meadows, streams. woodlands and naturalistic gardens. A very special exhibition opens September 9, 2023 and runs through January 7, 2024 - Ann Lowe: American Couturier. Lowe, was an American fashion designer who created stunning gowns for American society (including Jacqueline Bouvier Kennedy's wedding dress) yet remained relatively unknown to the wider public. This is the largest display of Lowe's work to date, celebrating her under-recognized talent and ground-breaking influence on American fashion. The exhibit is included with admission and a guided tour brings her amazing story to life.
 
---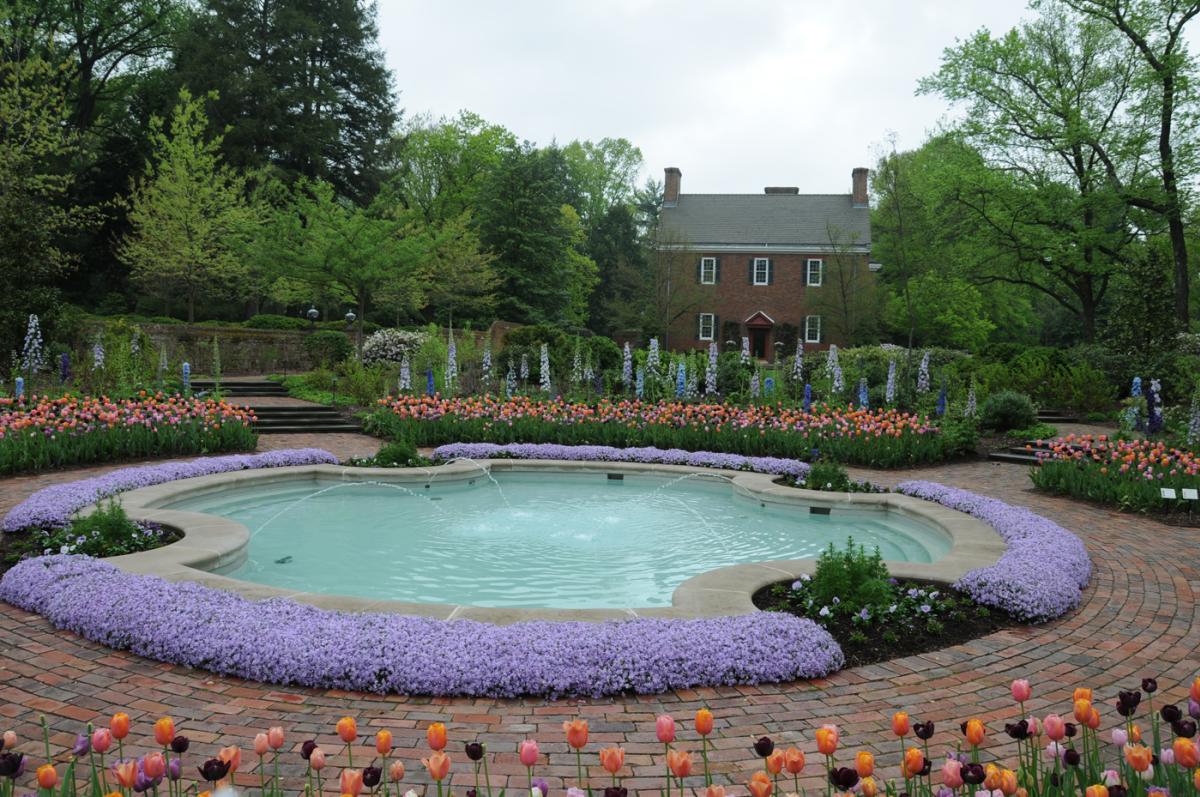 The Mt. Cuba Center is a 650-acre horticultural gem set in Brandywine Valley's rolling hills.  It is known for spectacular woodland wildflower gardens.  Mt. Cuba is the former hone and estate of Mr. & Mrs. Lammot du Pont Copeland.   Both the Copeland's showed an interest and enthusiasm for plants and gardening.  As they set out designing gardens for their estate, they called upon several prominent landscape architects and designers.  Projects included formal gardens and terraces, the woodland wildflower garden, the Round Garden, a pond and several garden paths.  Today this legacy lives on at the Mt. Cuba Center as a treasure of conservation as well as beauty and inspiration.
 
---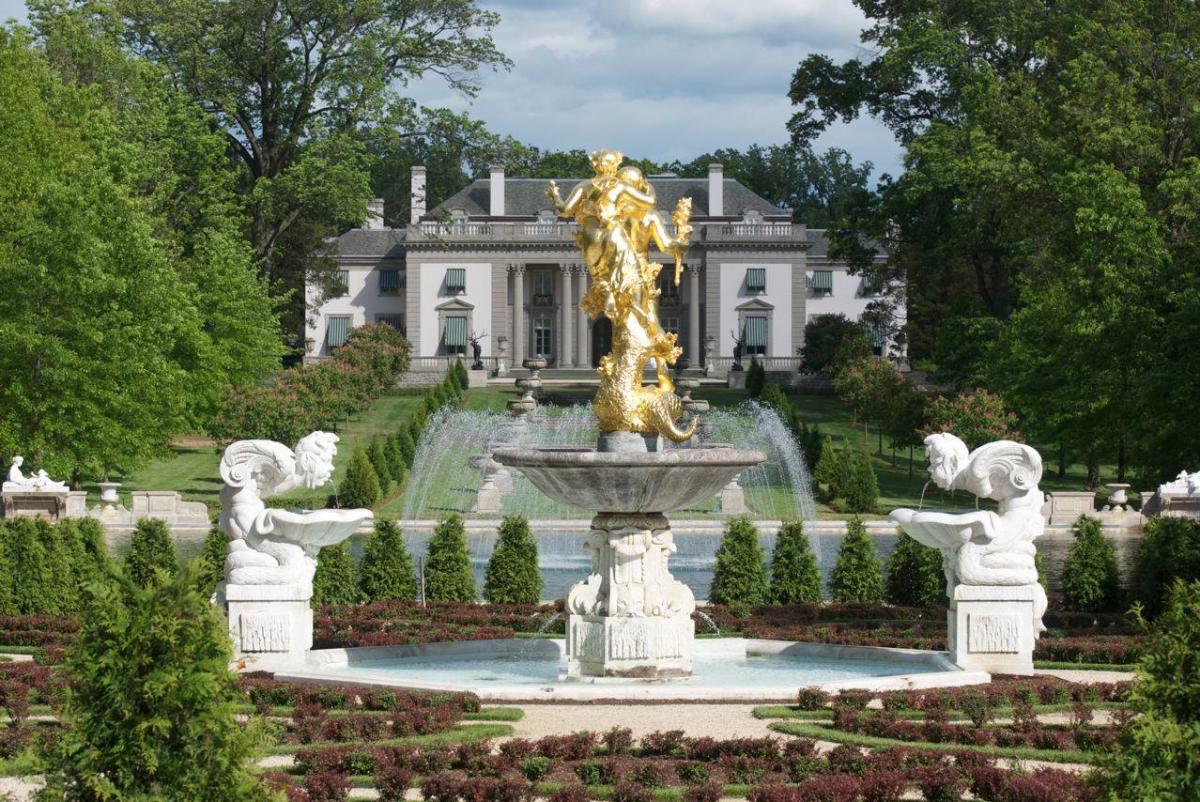 Finally, Nemours Estate, the estate of Alfred I. du Pont, is a 47,000 sq. ft. mansion and surrounding formal gardens and is furnished with fine antiques, famous works of art, beautiful tapestries, and other treasures. The grounds surrounding the mansion extend for one third of a mile along the main vista from the house, and are among the finest examples of French-style gardens in the United States. Highlights of this extraordinary garden include: a boxwood garden; a French parterre garden; a Canadian hemlock maze garden; and the Temple of Love, featuring a life-sized statue of Diana the Huntress cast by Jean-Antoine Houdon in 1780.  A one – acre reflecting pool with 157 jets, other fountains and statuary are also elements of this spectacular property. 
The magnificent estates and gardens of the du Pont family create a lasting legacy of philanthropy, innovation and beauty that define the Brandywine Valley, plan a visit today by booking at one of several accommodations offering untimed tickets to Longwood Gardens!