Every corner of Chester County is filled with wonder and delights: gardens, history, wineries, breweries, shopping, and everyone's favorite – ice cream! Follow a trail through the glorious countryside to sample the most delectable cold confections.
Starting in the southern end of Chester County, next to another area treat – Herr's Snack Food Factory, the trail of scrumptious ice cream creations and flavors begins. Nottingham Inn Kitchen and Creamery is the perfect one-two punch; a great meal at the Kitchen is followed by the Creamery's cold confections. There is scooped or soft serve, cones or sundaes and too many toppings to count- everyone leaves full and happy!
Heading north to Kennett Square next to discover original creations from La Bamba Ice Cream and Snacks. They offer a great selection of one of a kind flavors and foods.  Try one of their Mangonadas for something with a little sweet and heat!
Heading further into Chester County, you may find yourself in the quaint village of Unionville, but make no mistake, there's nothing small about the flavors that Farmer and Co. brings to the ice cream trail. Opened in 2021, this café and market offers a wide variety of house made ice cream flavors, as well an artisan coffee bar.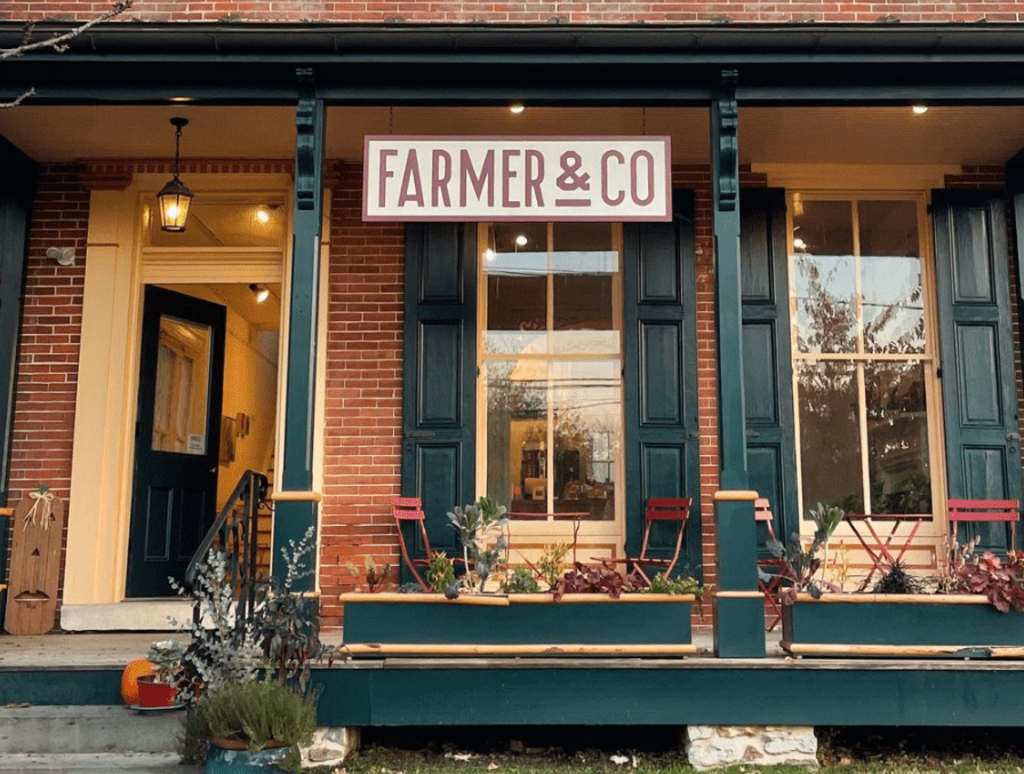 Farmer & Co
Just a few miles down the road is the charming town of Kennett Square, known for being the Mushroom Capital (over 60% of the nation's crop is produced in the region.) La Michoacana offers homemade Mexican ice cream in a wide array of flavors from the traditional to adventurous . There hand-made popsicles as well   –  deciding what to order the only problem of the day.  A specialty is corn ice cream and a sprinkle of cinnamon or chile powder is encouraged. A photo of President Biden (from his days as VP) is proudly displayed, as Kennett is just minutes from the state of Delaware.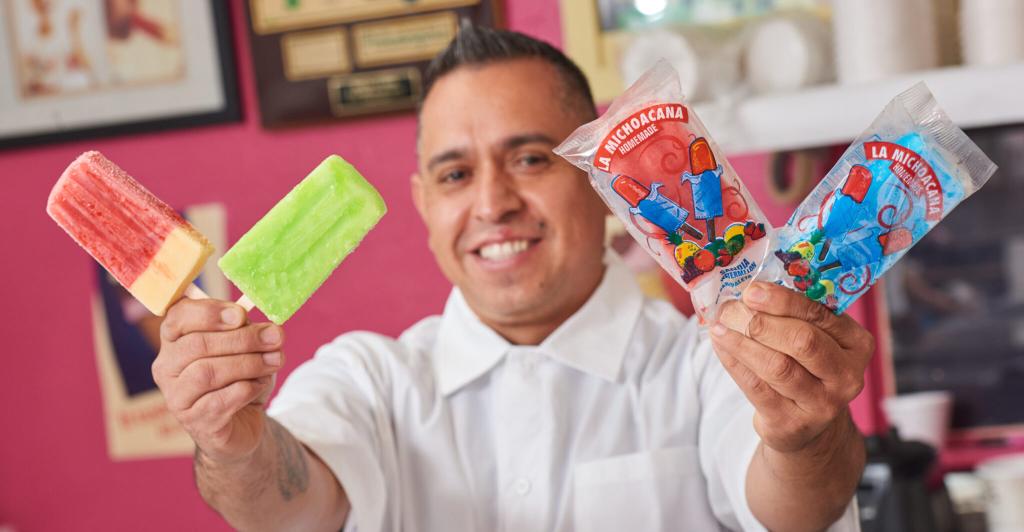 La Michoacana Ice Cream
The Creamery in Kennett Square offers an old fashioned ice cream truck to its vendor line up in late May. Cool off with home-made Woodside Farms ice cream.  An ice-cold beer or creative craft cocktail should be sampled as well in this fantastic community gathering place.
 Kennett is also the home of Longwood Gardens, the nation's premier display garden. Plan to visit for Festival of Fountains from May through September – book a package including untimed tickets.
Nearby West Grove is home to The Station Ice Cream Shoppe serving up delicious hand-dipped ice cream and water ice in a restored train station. Just recently a new ice cream shop opened up in West Grove called La Chispa Creamery which offers a unique artistic spin on hand dipped ice cream and milk shakes.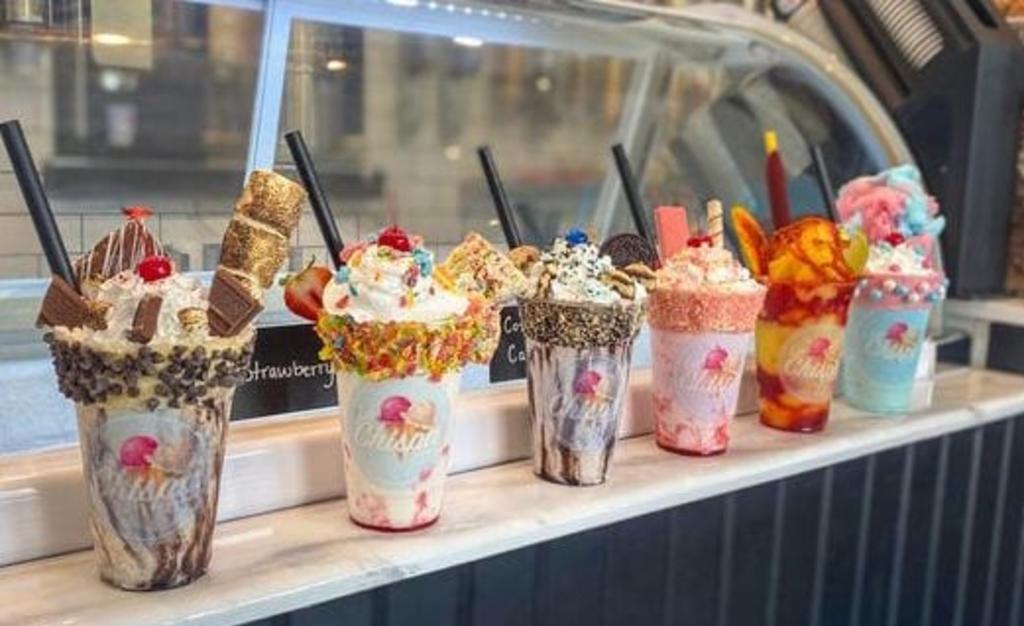 The central county seat – West Chester, is a thriving historic downtown. Chester County History Center and Uptown, Knauer Performing Arts Center are two unique experiences in West Chester and cool confections can be enjoyed before or after a visit.  There are two delectable gelato shoppes – Gemelli and D'Asenzo's; and a fantastic ice cream parlor – Scoops and Smiles. There is a second Scoops n' Smiles location in the town of Malvern and Gemelli's recently opened a second location in Phoenixville. 
West Chester has some new additions as well. In the downtown, Kilwins has opened on the corner of Market St. and Church St., they're known nationwide for their amazing ice cream flavors as well as their fudge! Going out of town a little bit, on 926 near the old Westtown train station, you'll find the Salty Cow, a scenic restaurant with a sweet secret: they make their own ice cream! They offer cups, cones, sundaes, floats, and their famous $5 shakes.
Scooped Ice Cream in Exton has a cool added feature (excuse pun) for vinyl record lovers. In addition to the handcrafted gourmet confection assortment made with organic local ingredients, there is a collection of vintage vinyl to browse and buy. Backroom Records exists inside Scooped Ice Cream shop – a little Miles Davis with your waffle cone? Delicious!
In beautiful Chester Springs, history is as homegrown as the ice cream. Historic Yellow Springs is a unique living historic village celebrating arts, education and the environment and the Mill at Anselma, a 1747 National Historic Landmark, is a fine example of a water –powered grain mill. Indulge in rich history and then equally rich (and delicious) ice cream at the Chester Springs Creamery at Milky Way Farm. This century-old family farm serves up the freshest ice cream with milk from their livestock. Cones, sundaes and milkshakes with delightful flavors named for the cows they come from – think Bessie's Black Raspberry!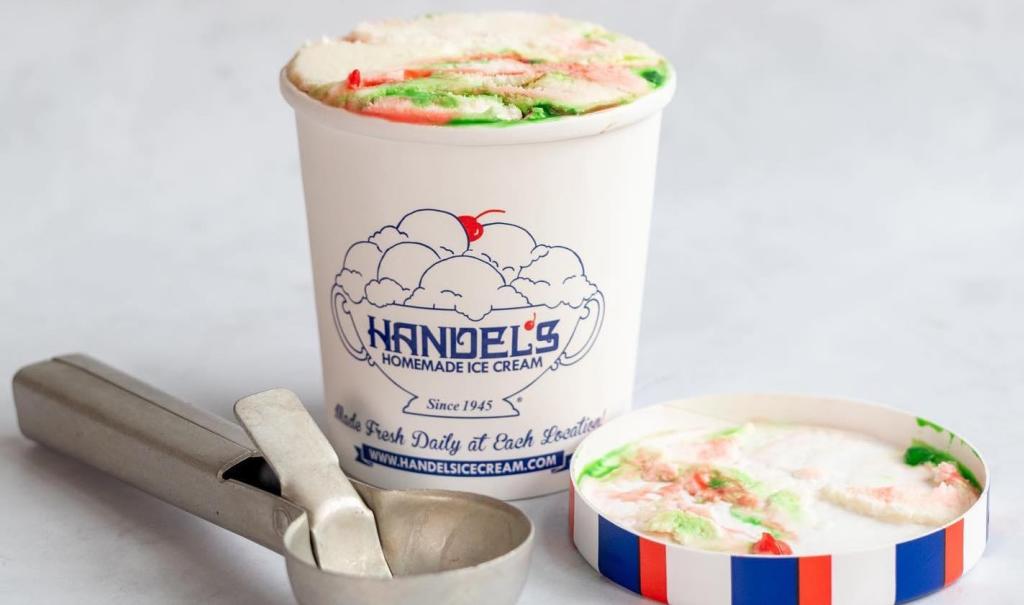 Handel's Homemade Ice Cream may have originated in Youngstown, Ohio but a family-owned franchise can be found in Berwyn, Chester County, PA. Delight in a menu of over 100 ice cream, yogurt, sherbet and water ice flavors!
Finally in the northern end of the county Phoenixville has a rich heritage of history and arts as well as – you guessed it – great ice cream. Phoenixville's legacy as an industrial leader in steel production helped forge this beautiful town. And landmark Colonial Theatre is a historic venue that features movies, concerts and events throughout the year. Before or after the theater Browns Cow is the perfect treat, serving "udderly delicious" Bassett's ice cream which has been produced in the region since 1861. And Petrucci's Phoenixville  has been around since 1997 and offers a wide selection of made-in-store water ice, ice cream, ice cream sundaes and banana splits, gelatis, and milkshakes.
You may come to Chester County's Brandywine Valley for a myriad of reasons but while here try as many of our flavors as you can – and you'll be back for sure!